Decentralized reward infrastructure for the internet

With DZT we want to create a harmony among users, contributors and businesses that not only solves the issues existing reward programs fail to address but also maximizes user satisfaction and brand loyalty.

White paper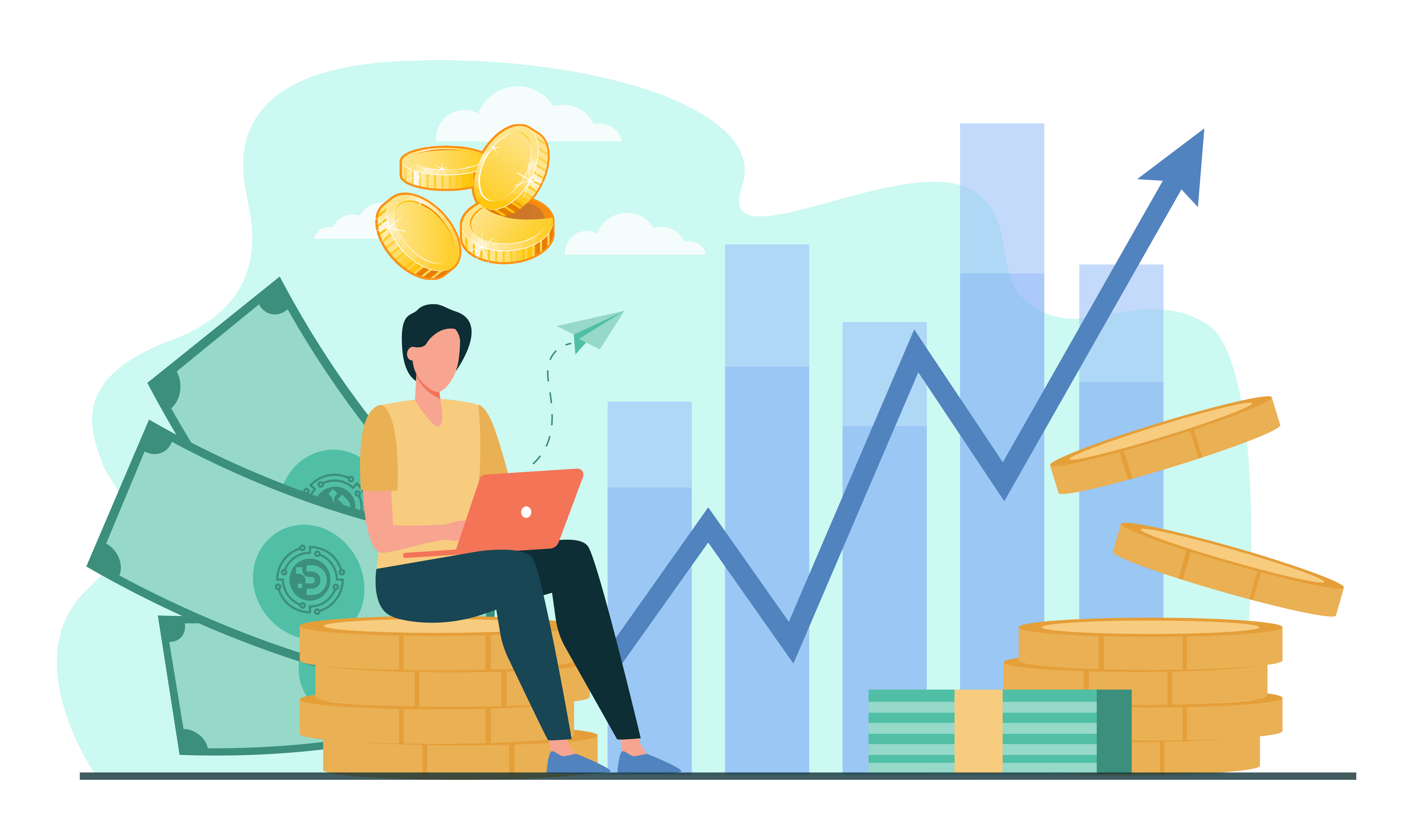 "We believe users and contributors deserve appreciation for their part in the growth of an organization and organizations can achieve higher user engagement, ecosystem expansion and increased user loyalty by integrating DZT into their products."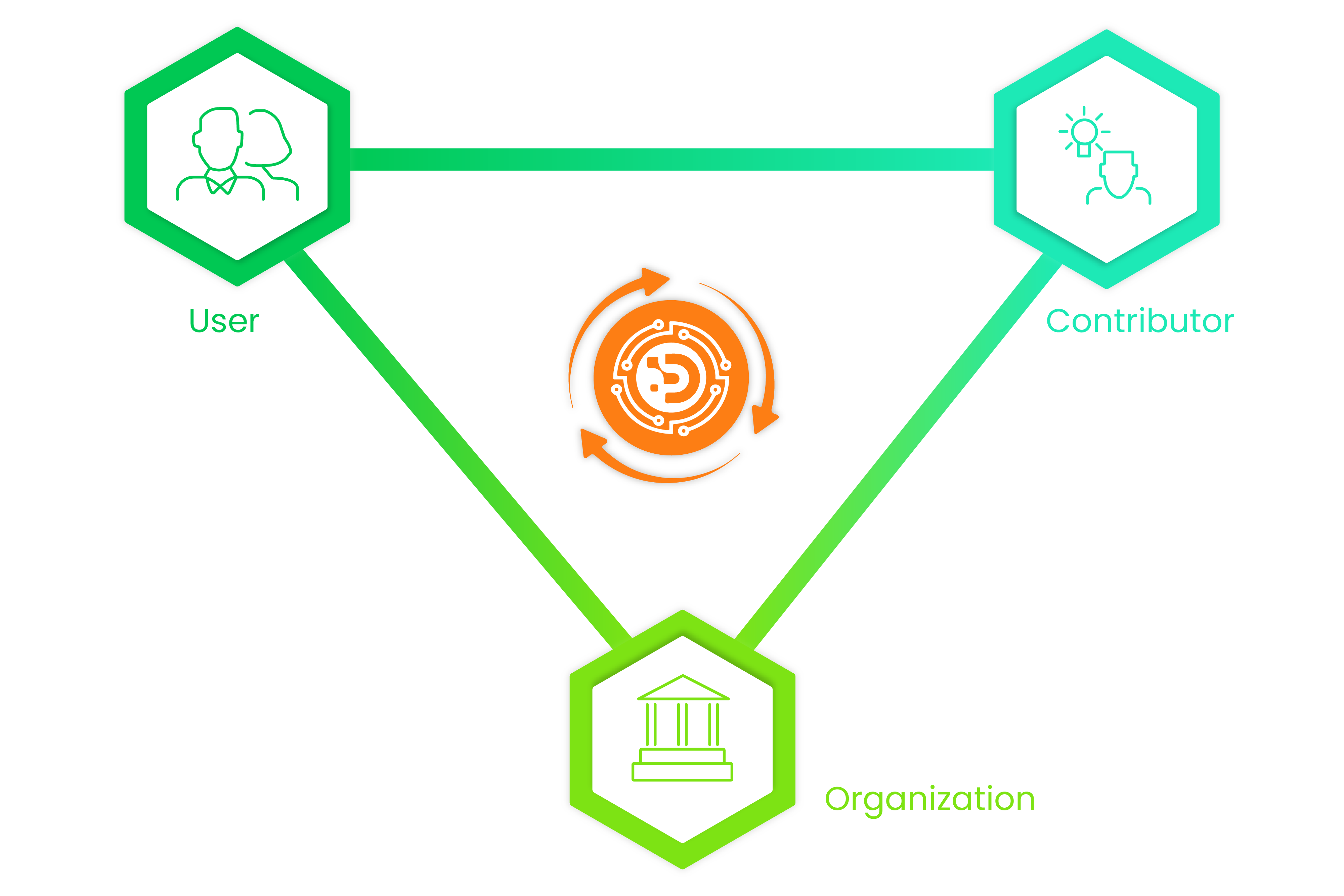 Connecting cryptocurrency to real world application and making it meaningful, easy to use
DZT is a token, organizations are willing to reward anyone involved in their ecosystem.
Users
Receive DZT for fulfilling specific offers designed by the organizations, use it in the same ecosystem or different one that supports DZT or exchanges it for a different asset.
Contributors
Ability to be a part of an ecosystem they love. Receive DZT for generating value in the organization ecosystem. The revenue stream is very transparent with no discrimination.
Organizations
Transparent, efficient, nearly real-time, cost effective, secure personalized reward management leads to higher user engagement which ultimately will create brand loyalty.
Personalized Reward
---
Offers personalized for each user

Freedom to use rewards however you like

No expiration

Reward transfer happens near real time

Doozie Platform
---
Decentralized, secure, transparent, guaranteed to deliver reward management system

Highly reliable, zero system fee and fully managed

Resistant to fraudulent activities

Frictionless system
Doozie Wallet
---
Higher value, better user experience

Buy / Sell crypto with few clicks at the best price

Earn crypto + DZT rewards by depositing assets in liquidity pool

Manage crypto payment from a single wallet just like cash

Organizations enable DZT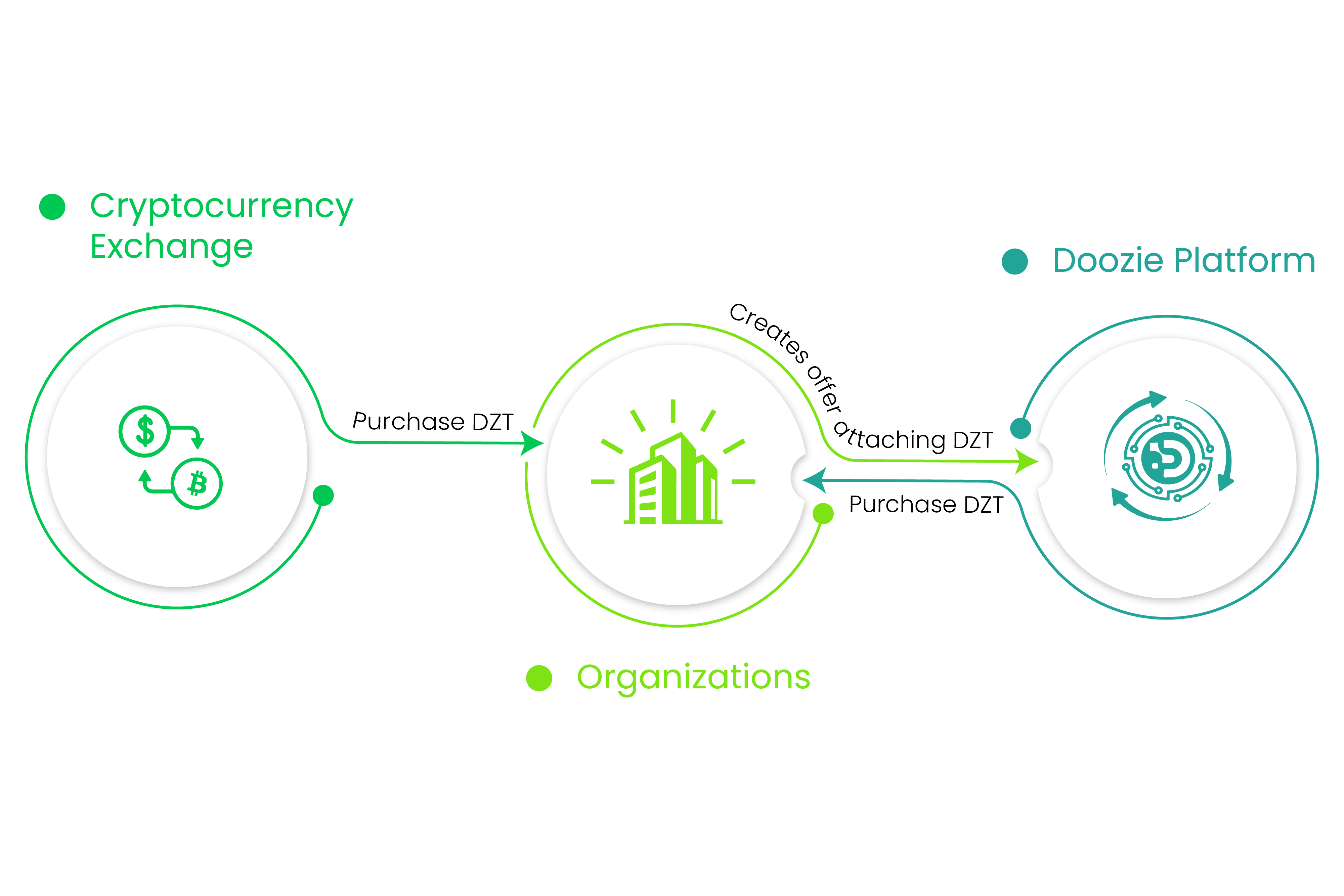 Users receive personalized offers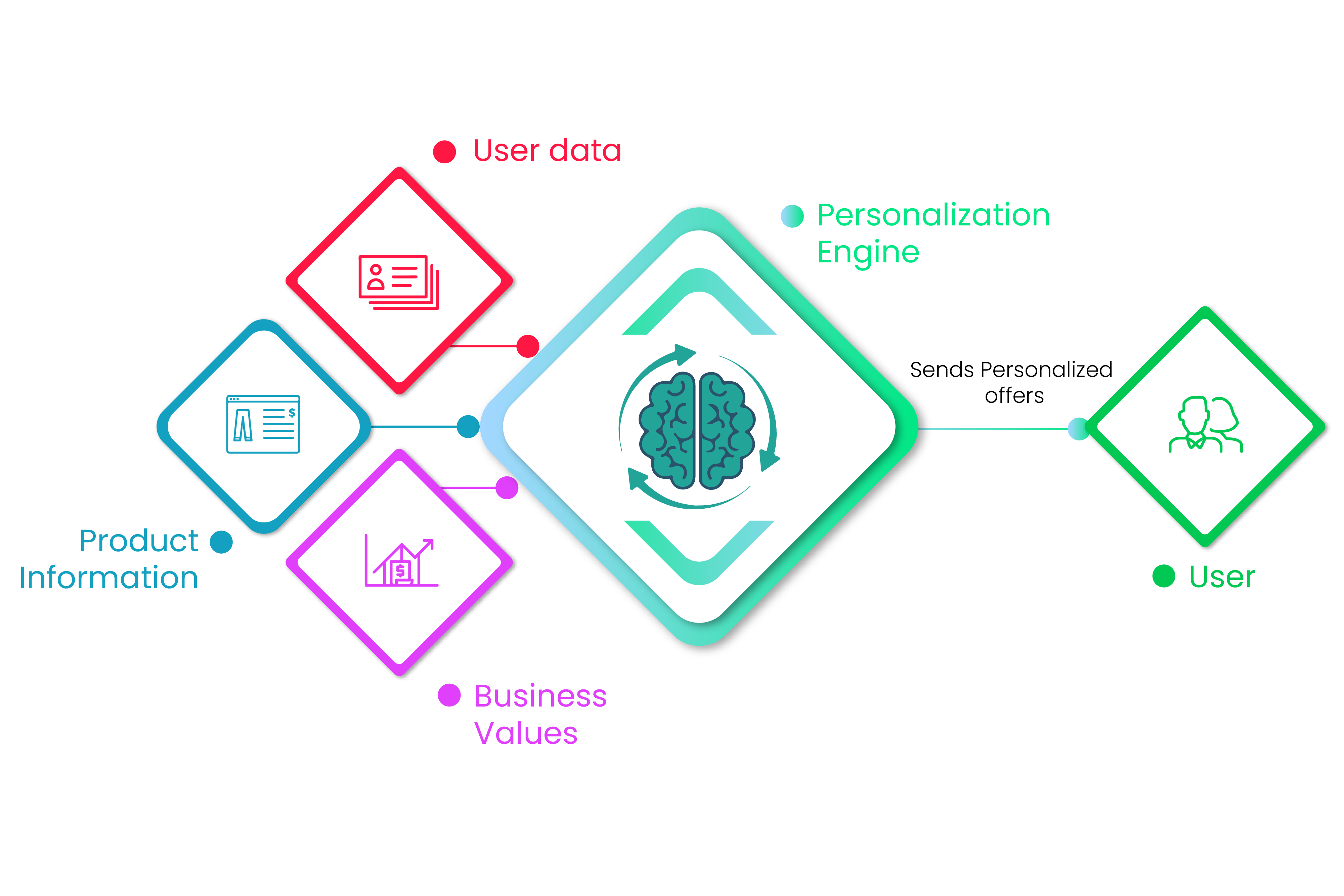 Users fulfill offers and receive DZT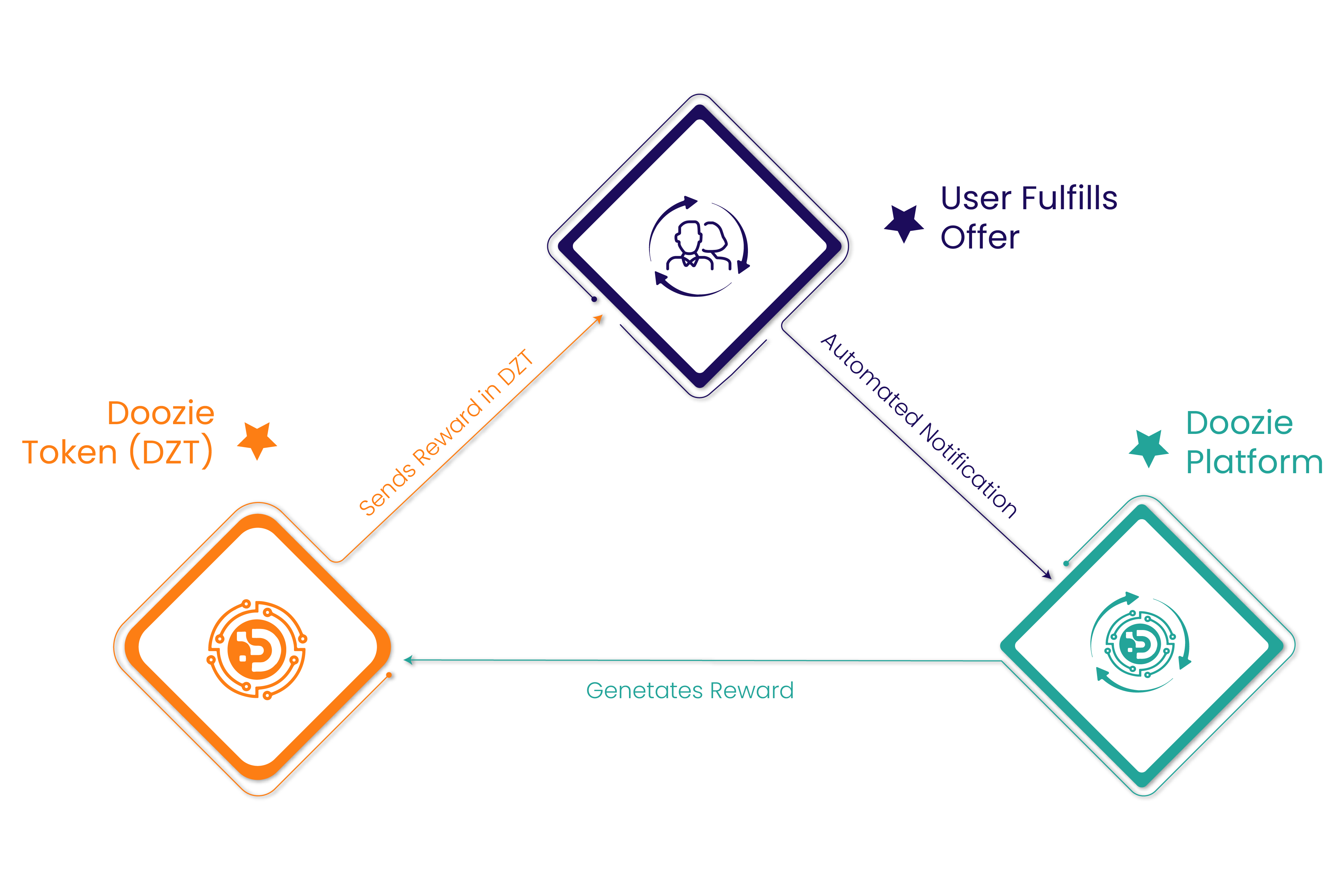 Users use their reward wherever they like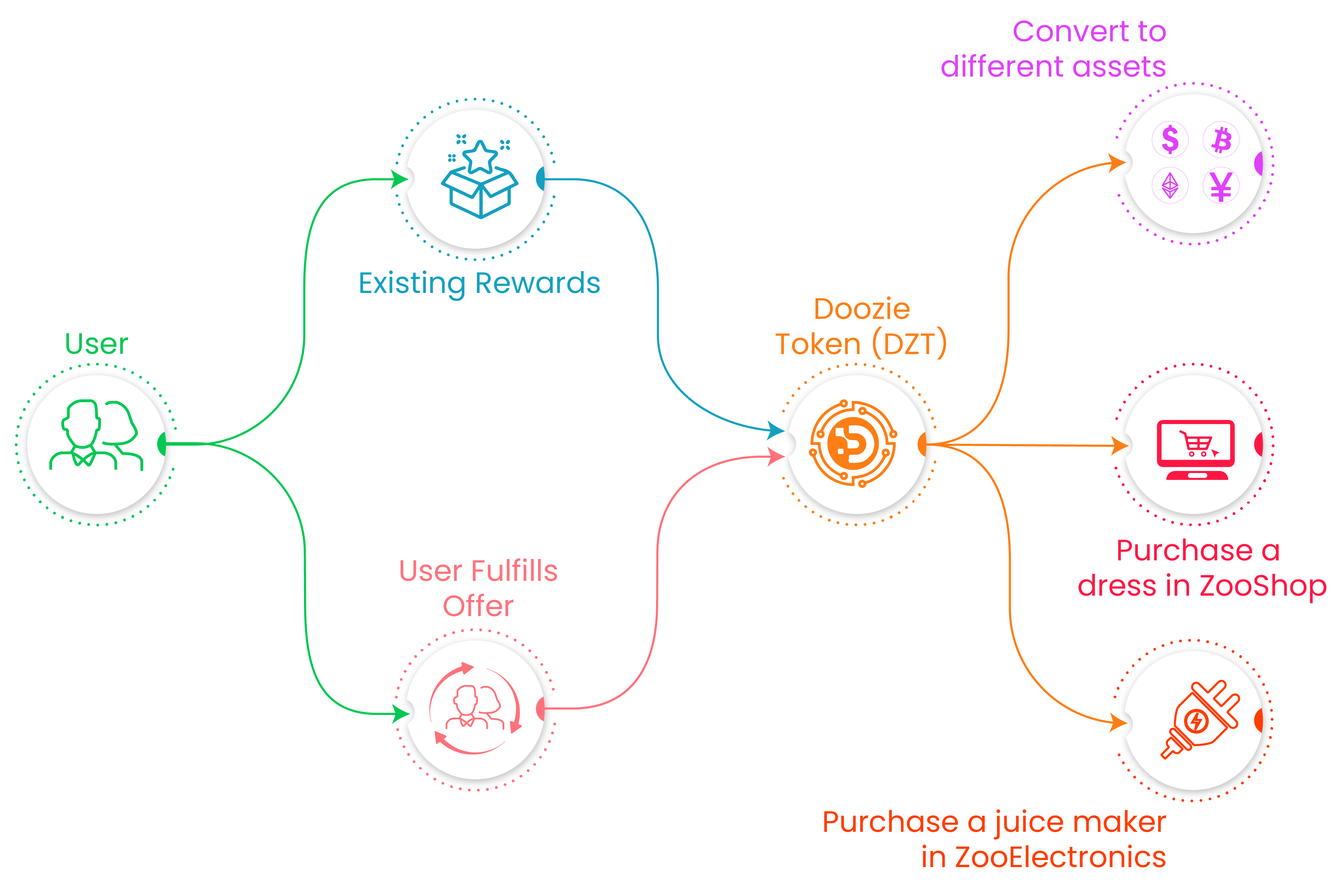 DZT on Gigalogy AI Platform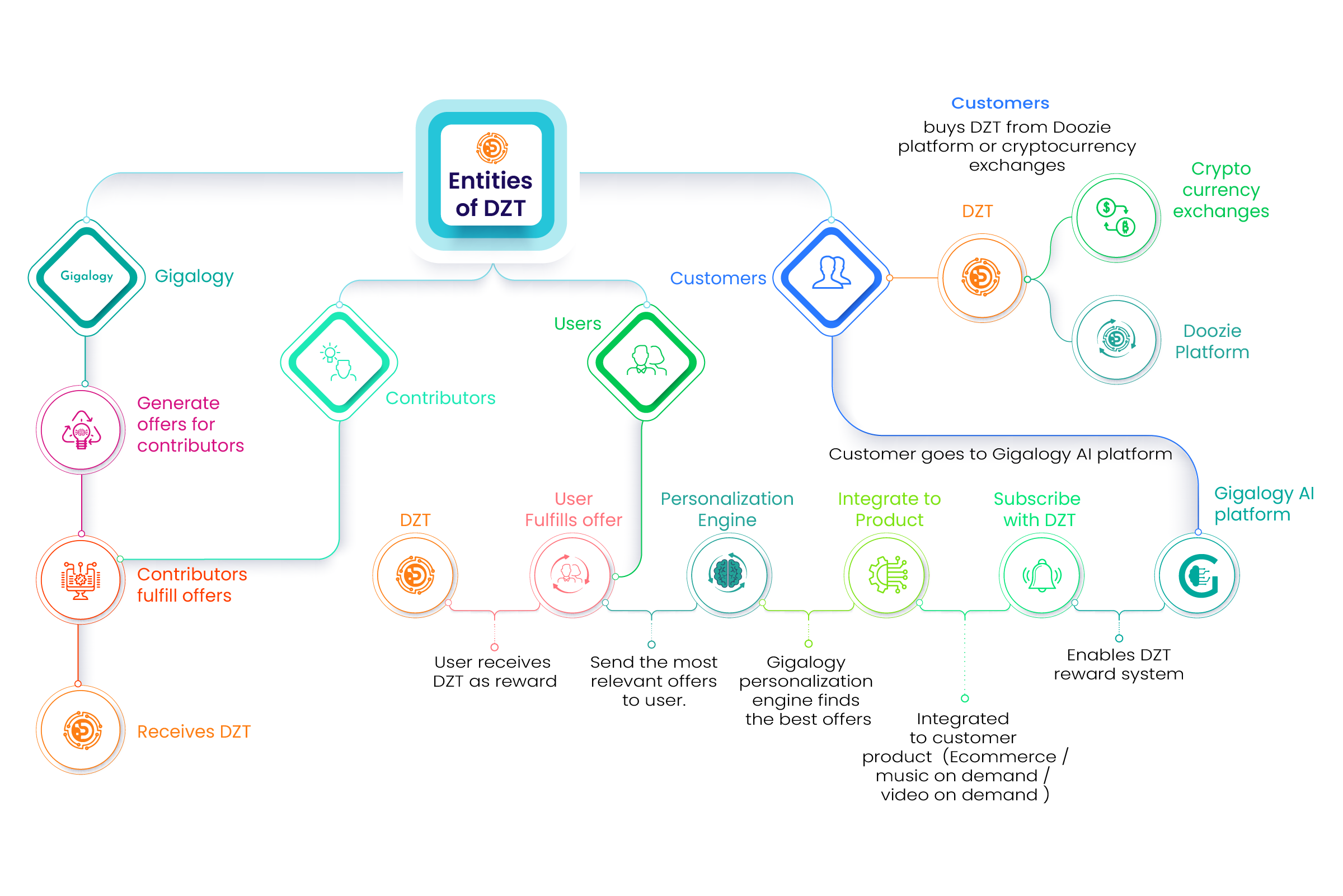 DZT v1.0 - Gigalogy AI platform integration

Integrate DZT ecosystem to Gigalogy AI platform. 3rd party contributors can earn DZT by building AI solutions. End users can earn DZT by interacting with personalized offers designed by Gigalogy personalization engine via customer product. At this point users will have functionality such as receiving / buying / selling DZT from their wallet
DZT v1.0 - Doozie shop integration
Integrate DZT ecosystem to Doozie shop. Users can receive DZT by purchasing items and fulfill various other offers from Doozie shop. Users can also purchase various items from the shop using DZT.
DZT v2.0 - Enhanced user experience
One single wallet to manage crypto payments. Users can increase their assets + earn DZT as reward by depositing assets in liquidity pool. Ability to use crypto with a single action just like we use cash
DZT v3.0 - Doozie Platform for organizations
Decentralized, fully managed, secure, highly reliable, guaranteed to deliver reward management platform for organizations to increase revenue, brand loyalty
DZT Ecosystem Participants
DZT is currently available on the following exchanges.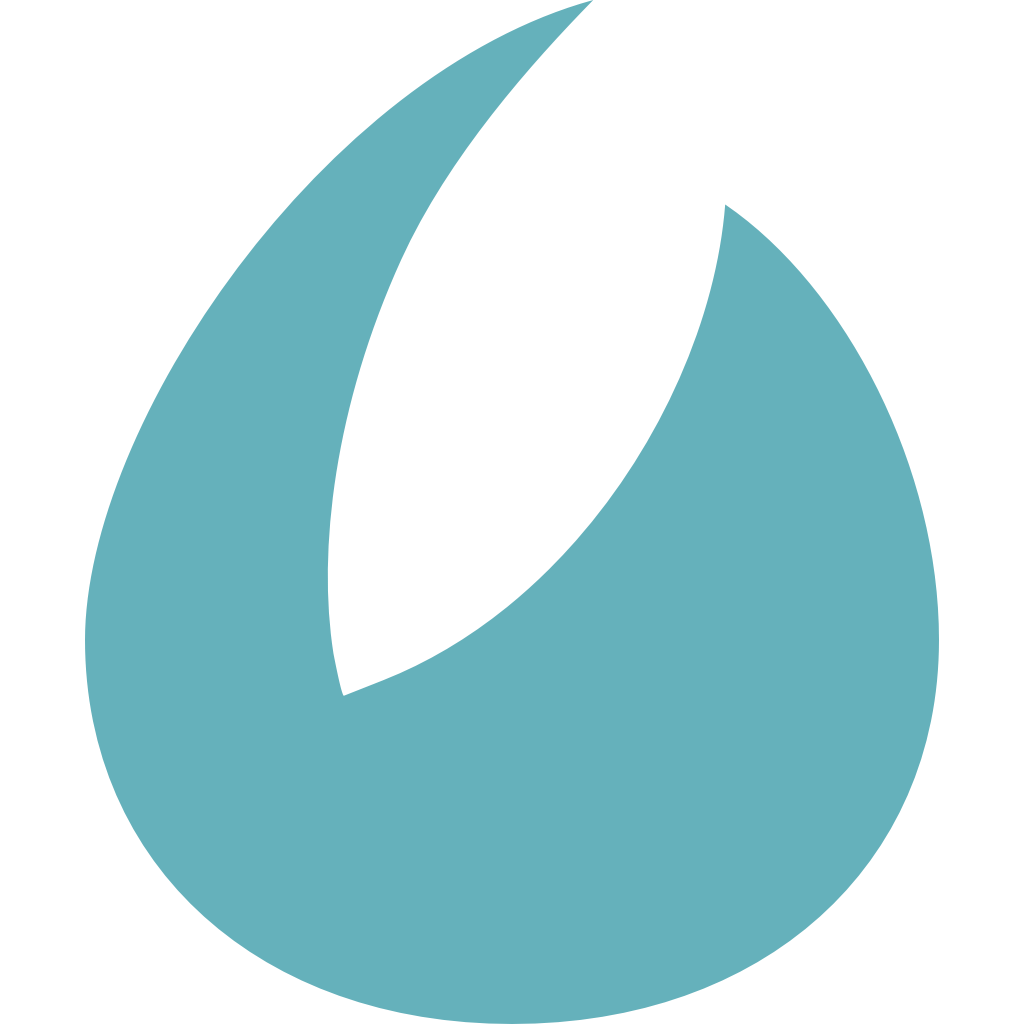 Lobstr
LOBSTR is a leading platform for managing Stellar Lumens and other assets issued on Stellar network.
View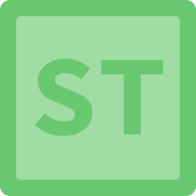 StellarTerm
StellarTerm is an open source client for trading on Stellar Decentralized Exchange.
View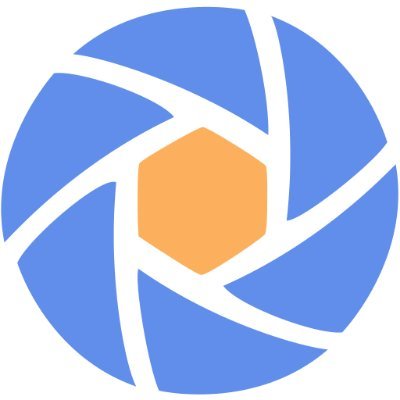 Stellarport
Portal to all assets on Stellar network. The platform provides an easy-to-use noncustodial wallet.
View
Join our community

We are aiming to make the usage of technology easy, meaningful for everyone. We believe users, contributors deserves appreciation for their part in the growth of any organization. DZT was born with this philosophy and we are working very hard to deliver solutions resulting great user experience.
Join Discord